TerryLowry
Hi, I am Terry Lowry and I thank you for visiting Musical Overture. As one of the founders of this community, my hope is that you will find encouragement and support on your musical journey. I am a composer. I spend my days writing music for incredible musicians. I welcome every opportunity to compose and should you be interested in having a piece written for you, I would love to have a dialogue. You can subscribe to my podcast by clicking the link on the right of this page. I am also a pianist and conductor. I have presented over 1,000 piano recitals in North America and Europe and have met some really great friends along the way. I am also the Conductor and Music Director of the Carroll Symphony Orchestra, a post I've held since 2002. I am the pianist of the chamber ensemble Atlanta by Six, and of the Carrollton Jazz Orchestra. I am the Executive Producer of the award winning film (and upcoming docu-series), Hear Us, which premiered across North America in 2018, and I worked as producer on over 50 episodes of the syndicated radio program "The Hymn of the Week with Larry Frazier". I am married and have four beautiful children. We love to spend time together, whether playing tennis, swimming at the beach, or just piling onto our huge couch to watch a movie. I hope you enjoy my music and I look forward to hearing yours!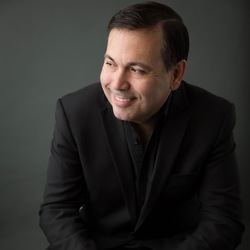 https://itunes.apple.com/us/podcast/piano-lab-with-terry-lowry/id563279429?mt=2
Member since August 12, 2011
41 Following - Follow | Private Message
Has Studied Instrument For:
my whole life
Favorite Composer:
Beethoven
Favorite Piece of Music:
Liszt, Sonata in B minor; Beethoven Op. 106; Strauss Eine Alpensinfonie
Teacher:
William Knight & Peter DeWitt
Leave a tip!
Videos by TerryLowry - 2741590 Total Views