LeAndraDouds
Hello!! My name is LeAndra Douds and I am a senior at Alexander High School in Douglasville, Georgia. I will be attending Southern Methodist University as a Harp Performance Major in the fall. I have been the Co-Principal Harpist for the Atlanta Symphony Youth Orchestra for the past three years. I am also a member of the Atlanta Harp Ensemble. I hope you enjoy the music I have uploaded. Thank you for listening!!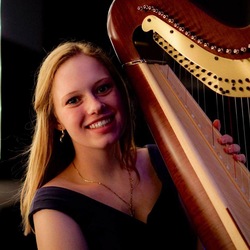 Atlanta , Georgia
Member since April 22, 2015
1 Following - Follow | Private Message
Has Studied Instrument For:
As of the year of 2020, 8 years.
Favorite Composer:
Debussy
Favorite Piece of Music:
Tic-Toc-Choc by Couperin
Leave a tip!
Videos by LeAndraDouds - 48689 Total Views