Flutehues
Jeana Melilli is the Principal Flute of the Savannah Philharmonic, 2nd flute of the Coastal Symphony of Georgia, and Piccolo/3rd flute of the South Carolina Philharmonic, Greenville Symphony, and Columbus (GA) Symphony. She is an extra musician for the Atlanta Symphony, Charleston Symphony, and Jacksonville Symphony. She is a founding member of Savannah Baroque and the Vista Ensemble in Columbia, SC, where she performs as a Baroque flutist. Jeana offers online instruction in flute, piano, and music appreciation. Visit jeanaflute.blog for rates and studio policies. Her students have performed in District Honor Band, All-State Band, and some have gone on into performance and education degree programs in college. She has given workshops on the piccolo, Baroque flute, and orchestral excerpts to the flute studios at Furman University, University of South Carolina, Agnes Scott College, and others. Jeana began a PhD in musicology at the University of Florida in the Fall of 2019, and her scholarship centers around the music of the early-mid eighteenth century.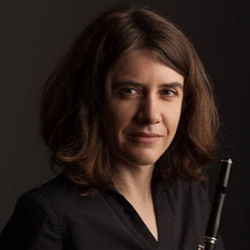 Brunswick, Georgia
jeanaflute.blog
Member since August 24, 2020
0 Following Follow | Private Message
Has Studied Instrument For:
31 years
Favorite Composer:
Couperin, Sibelius, Brahms, Natalie Maines
Favorite Piece of Music:
Depends on the day. Sometimes it's a Brahms or Sibelius symphony, sometimes a trio sonata, sometimes "Sin Wagon."
Teacher:
Carl Hall, Carole Bean, Walfrid Kujala, Stephen Preston, Janet See, Kathie Stewart, and others.
Videos by Flutehues - 13886 Total Views