TomOlsenTrio
Since 2009 The Tom Olsen Trio has performed hundreds of times around the metro Atlanta area as a 3-piece jazz ensemble and with more than 40 guest vocalists and other musicians. Our music is versatile and classy including: Jazz standards, Latin jazz, Blues, Swing, Bop, 60's, Bossa, Jazz/rock fusion, Funk, and Adult Contemporary from artists like: Duke Ellington, Theolonius Monk, George Gershwin, Cole Porter, Miles Davis, John Coltrane, Dizzy Gillespie, Juan Carlos Jobim, Neil Hefti, Steely Dan, Burt Backerach, Beatles, Herbie Hancock and even some show tunes.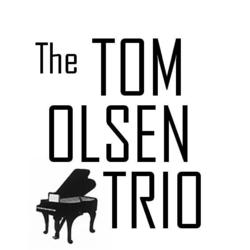 Atlanta, Georgia
http://www.tomolsentrio.com
Member since April 13, 2018
0 Following Follow | Private Message
Has Studied Instrument For:
Since age 7
Favorite Piece of Music:
I love jazz and some of my favorites are: Invitation. Jeanine, A Child is Born, That's All, Recordame, It Could Happen To You, Caravan, So What, Beautiful Love, Dear Old Stockholm,
Leave a tip!
Videos by TomOlsenTrio - 62539 Total Views