Scott55
I have been singing and playing piano for 50 years. Have been in numerous bands over the years and am now in an eight piece band named Lake Effect.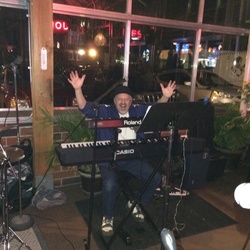 Villa park, Illinois
Www.soundsgoodinc.org
Member since April 19, 2020
0 Following Follow | Private Message
Has Studied Instrument For:
53
Favorite Composer:
Have many....bacharach,legrand,porter,lennon,McCartney
Favorite Piece of Music:
Clair de lune,spain
Teacher:
Skip green
Leave a tip!
Videos by Scott55 - 28940 Total Views