PPDeWitt
Peter and Patricia DeWitt completed BAs in music at UF, where they studied organ with Willis Bodine. They completed graduate study at the University of Michigan, where Peter received an MM in Music Theory and MM and DMA in Organ, studying with Robert Glasgow, Marilyn Mason, and Edward Parmentier, while Pat received MM and PhD in musicology. Peter recently retired from Shorter College, where his organ and composition students received numerous state, regional and national awards from MTNA and AGO. They have concertized across the Southeast and Europe. They perform with a muselar (a harpsichord, a Greenburg copy of a 1655 Couchet), a German double harpsichord by Philip Tyre, and a Zuckerman Flemish IV, as well as numerous recorders. Pat earned a Ph.D. in musicology at the University of Michigan and a M.S. in Decision Science at Georgia State University. While working in institutional research at Shorter College, Rome, GA, she organized and directed a madrigal group and chamber choir and served as organist/choirmaster for a small Episcopal church.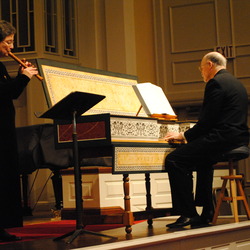 JACKSONVILLE, Florida
Member since April 19, 2014
1 Following Follow | Private Message
Has Studied Instrument For:
many years!
Videos by PPDeWitt - 273948 Total Views