TrumpetEnthusiast
I'm Ryan. I'm 15 years old and I love trumpet. My dream is to be a professional musician when I am older.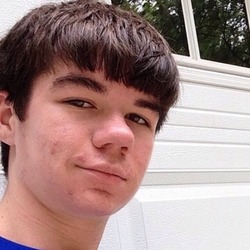 Villa Rica, Georgia
Member since October 11, 2015
0 Following - Follow | Private Message
Has Studied Instrument For:
This is my 4th year playing trumpet.
Favorite Composer:
My favorite composer is Bach.
Favorite Piece of Music:
"Carnival of Venice" performed by Wynton Marsalis
Teacher:
My band director is Mr. Carr
Videos by TrumpetEnthusiast - 19645 Total Views