Videos by adawkins - 0 Total Views
There are no videos by adawkins yet.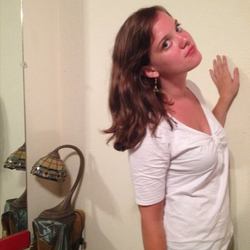 adawkins
Carrollton, Georgia
Member since April 04, 2015
1 Following - Follow | Private Message
Vocal music student, local jazz vocalist and opera singer looking for little ways to improve every day! Uses yoga and other methods in practice to improve singing and body posture.
Has Studied Instrument For:
9 years
Favorite Composer:
Brahms, Liszt, Bizet, Thelonious Monk, Rodgers & Hart, etc.
Favorite Piece of Music:
The movement Wie lieblich sind deine Wohnungen from Brahms' German Requiem
Teacher:
Former: Nanette Soles, Dr. Larry Frazier. Current: Dr. Dawn Neely